Weddings & Receptions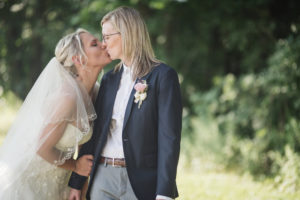 Do you dream of getting married in a romantic, rustic setting? With gorgeous reclaimed wood, unique whiskey barrel tables, and a charming wrought iron arbor, La Navona offers the perfect venue for your wedding.
Our charming, picturesque indoor facility accommodates up to 250 guests. Plus, there are beautifully-landscaped patio areas for outdoor wedding ceremonies and receptions. We even have private bridal suites if you, your future spouse, and your bridal party want to get ready onsite.
Need help deciding on the details? No problem! Our professional wedding planners are here to assist. We want to make your wedding a joyous and wonderful day.
Corporate Events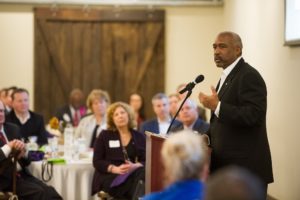 Our all-inclusive corporate meeting packages are designed for busy professionals. Stress-free and fun, we can handle all the details of your company's holiday party, retirement celebration, happy hour get-together, staff or client appreciation party.
We also offer all-day meeting packages for your next team-building retreat or company seminar, which includes breakfast & lunch options and state-of-the-art A/V equipment.
Social Gatherings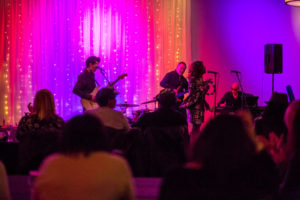 From class reunions and baby showers to community concerts and bar mitzvahs, let La Navona host your special event. We customize our packages to meet your needs with choices of food, drinks, desserts, centerpieces – whatever it takes to make your event amazing.
Our charming, creekside setting is in Gahanna, Ohio, convenient to anywhere in the Columbus area. Contact us about your special event and to schedule a visit.
La Navona restores my faith that customer service is still alive and well. So many places only work for you until you're in contract. La Navona worked just as hard after we were in contract as they did before. Super flexible, and never left me waiting for a response to my million questions. I will not only recommend them again, but will book them in the future!
Our wedding reception was absolutely everything we could have wished for and more! Teena is an amazing asset… incredibly professional, attentive, and super detail-oriented, who exceeded our expectations in every way. The all-inclusive package made everything easy, and we were able to customize the details to suit our guests perfectly. The food was delicious, and the linens and the candlelight were elegant. We will be highly recommending the venue to our friends and colleagues.
Thank you so much for helping us host a wonderful bridal shower for my daughter. So many of our guests commented on what a great venue La Navona is. The food was tasty, service was great, and atmosphere spot on. We will be sure to recommend La Navona any chance we get for all the above reasons and for making it so easy to host such an important event.
We were intrigued that La Navona was basically all-inclusive. We knew we had to check it out. It was the first venue we saw, and the only one we needed to see. We knew we could keep it simple because the venue itself has enough character without needing a ton of decorations. Teena has made our experience better than we could have ever imagined. We can't wait for our wedding at La Navona!
We chose La Navona because it was perfect to us from the moment we walked in, to the moment we walked out. The best part is having Teena on our team. She answers every question and every concern so quickly and easily. We are in love with the setting—it's totally romantic, which will fit what we envision for our wedding: rustic and intimate. A moment in time to celebrate us, who we are to each other, and everything we want to become.